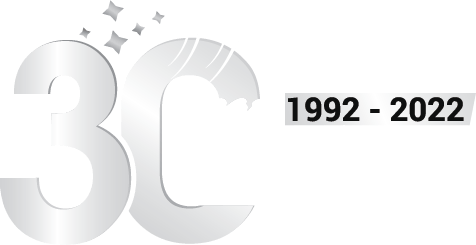 CEMS-Global News
CEMS-Global announced the launch of the most Anticipated show on brand-new vehicles and auto parts for the automobile sector of Bangladesh from 14~16th March, 2019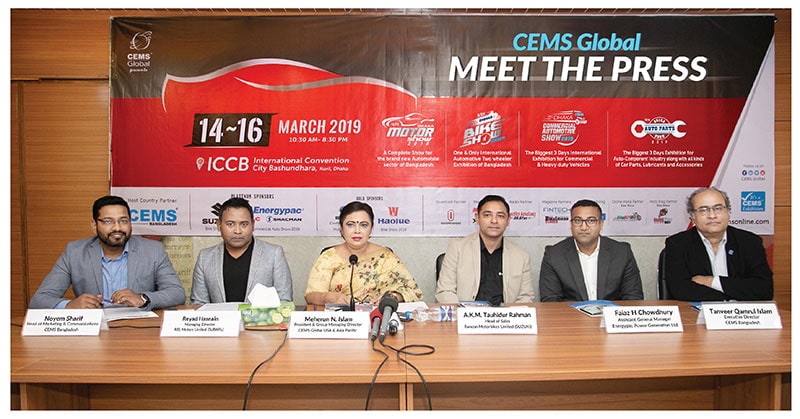 A- A A+
CEMS Bangladesh in association with CEMS Global is organizing the 14th edition of the highly anticipated Dhaka Motor Show at International Convention City Bashundhara, Kuril, Dhaka from 14-16 March 2019. The 14th Dhaka Motor Show 2019 is the only international automotive expo in Bangladesh, which has alongside three more concurrent exhibitions: '5th Dhaka Bike Show 2019', '3rd Dhaka Commercial Vehicle Show 2019' and '4th Dhaka Auto Parts Show 2019' which will showcase renowned brands from Bangladesh, Germany, Italy, France, USA, Japan, China,
India and Malaysia.
The Dhaka Motor show, along with the concurrent expos, is the only exclusive Gateway to the Automotive Industry of Bangladesh. The expo is a showdown for New Vehicles and aftermarket components of the rapidly expanding automotive market and a perfect B2B platform for the Auto
Industry of Bangladesh.
The demand for automobiles in Bangladesh has increased significantly over the past decade and the country saw a sharp rise in motor vehicle import. Car sale has tripled in last three years where motorbike sales have doubled in the same period. Bangladesh is most active in the region with Alternative fuels and the Country has one of the largest Vehicle CNG Conversion ratios in South Asia. The major mode of transportation within Bangladesh is by roads, which has led to more growth to imports of Vehicles than ever along with advances in technology bringing in new ride sharing Applications. With the ever-increasing import of Vehicles, the demand for Aftermarket auto components and Accessories has also seen a tremendous growth.

Featured showcases and experiences at this year's Dhaka Motor Show include vehicles like Cars, Sports Utility Vehicles, Multi Utility Vehicles, Commercial Vehicles, Buses, Trucks, Three Wheelers, Alternative energy driven vehicles etc. along with Motor Cycles, Scooters and Mopeds.
The expos will also showcase auto parts and services like Automotive Components & Spares, Garage & Garage Equipment, Accessories, Insurance products & services, Auto Finance and Leasing, IT for Auto Industry, Oil & Lubricants, CNG Kits & Units, Tires & Wheels, Design Concepts, Auto Electronics, Coach Builders / Design Vehicles.

There will be many new attractions to be discovered at this year's Dhaka Motor Show. This year numerous financial institutions will be participating in the expo with attractive offers on various types of auto loans. Subaru Bangladesh will exclusively showcase its Subaru BRZ 2019 model car and will offer special discounts on various models of vehicles to mark its relaunch in Bangladesh. Haojue will launch its exciting new motorbike DR 160 at the expo as well.

Since its inception in 1992, CEMS-Global with its HQ in New York has established a commendable presence as a Multinational Exhibition organizer. In this span of 27 years, with operations across 6 countries in 4 continents, CEMS-Global USA organizes over 40 exhibitions per annum on all important industrial sectors of the economy.

The Dhaka Motor Show and it's concurrent expos are where the new auto industry gets business done, unveils groundbreaking new products and connect with consumers and stakeholders alike. The Dhaka Motor Show is endorsed by its Gold Sponsor Subaru Bangladesh. The Bike Show's Platinum Sponsor is Suzuki and Gold Sponsor is Karnaphuli (Haojue). Energypac is the Platinum Sponsor for the Commercial Automobile Show. Independent TV is the broadcast partner to the event. Other strategic partners are: Media partners The Daily Star (Shift) and Samakal, Radio partner Radio Today 89.6, Magazine Partners Fintech & Business Times, Media Monitoring Partner Ryans Archive. BikeBD & Deshibiker are Online Media Partner and Moto Blog Partner for the Bike Show respectively. The Expos will be open from 10.30 AM to 8.30 PM on event days for all visitors.
For any further queries please contact: +88 01847258741; +88 01847214374;