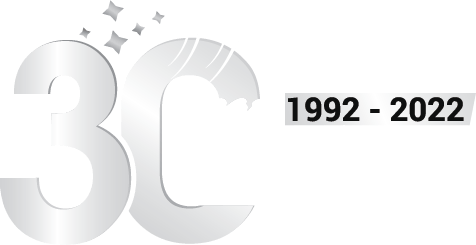 CEMS-Global News
CEMS-Global announced the launch of 3 Comprehensive International Exhibitions on the entire Food & Agriculture industry in Bangladesh from 27-30 March 2019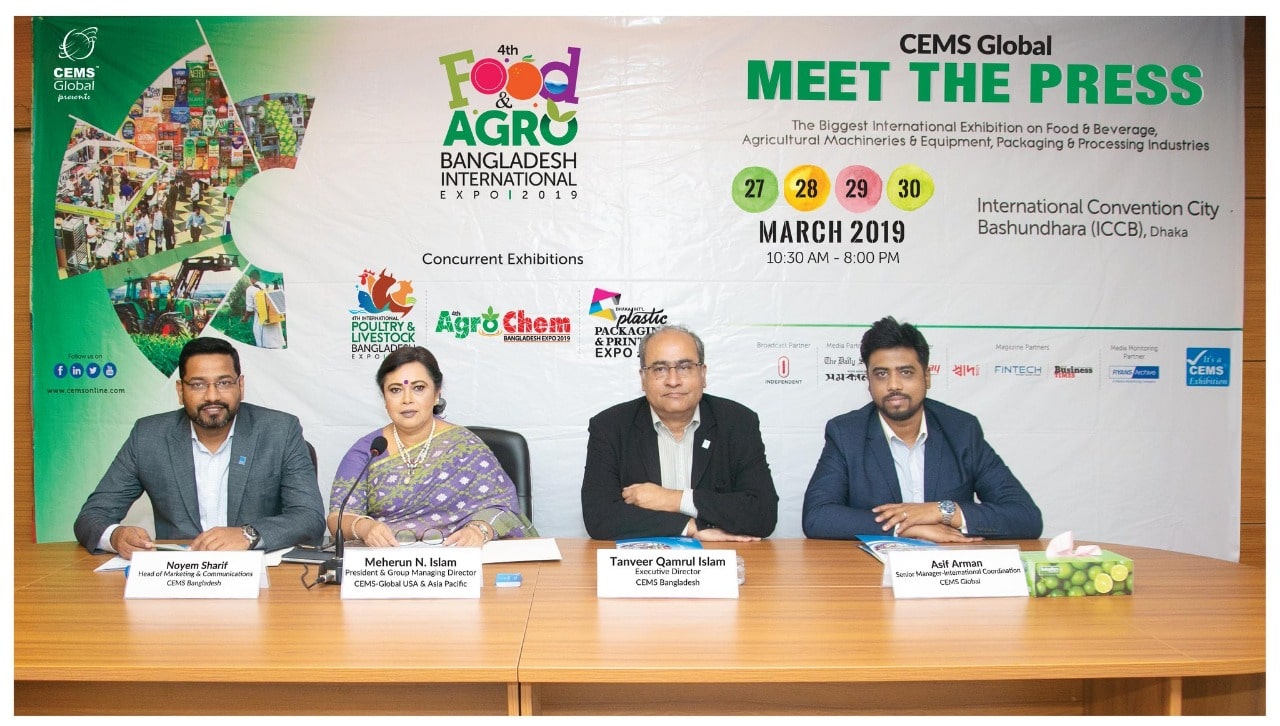 A- A A+
The 4th edition of Food & Agro Bangladesh Int'l Expo, organized by CEMS Global in association with CEMS Ltd., has begun at the International Convention City Bashundhara, Kuril, Dhaka from 27-30 March 2019. Three more exhibitions: 4th Poultry & Livestock Bangladesh International Expo 2019, 4th Agro Chem Bangladesh Expo 2019 and Int'l Printing and Packaging Expo 2019 are also being held concurrently.
Mohammad Mahfuzul Hoque, Chairman, Bangladesh Food Safety Authority (BFSA) was present at the colorful inaugural ceremony as the Chief Guest. Also present were Special Guests Mr. Md. Aminul Islam, (Additional Secretary), Director General, Rural Development Academy (RDA) Bogra and Mr. Imran Ahmed, Vice President, Dhaka Chamber of Commerce and Industry (DCCI) along with Ms. Meherun N. Islam, President and Group Managing Director, CEMS Global USA and Asia Pacific and other esteemed guests.
The Food & Agro Bangladesh Int'l Expo, along with the concurrent exhibitions, is the biggest international exhibition in Bangladesh on Food, Beverage, Agriculture and Horticulture products and equipment, Poultry products, Livestock products, Fishing and Aquaculture and other related products and services, Agricultural machineries & equipment, Chemicals, Packaging and Processing. The International showcase will also include Hospitality, Bakery & Retail industries, Hotel, Restaurant & Food service Machinery, Supplies and Services & Related Technology.
The exhibitions will showcase the rapid developments in the industry as well as new technology components. The event will also conduct conferences and seminar programs, adding more light to the industry.
Since its inception in 1992, CEMS-Global with its HQ in New York has established a commendable presence as a Multinational Exhibition organizer. With operations across 6 countries in 4 continents, CEMS-Global has become the largest event and conference management service provider in Bangladesh in this span of 27 years and organizes over 40 exhibitions per annum on all important industrial sectors of the economy.
'4th Food and Agro Bangladesh international expo -2019' will be a perfect platform for Manufacturers & Suppliers to showcase their products & services. The Expo will assemble agents, distributors, importers, trading companies, wholesalers, retailers, hoteliers, business representatives, restaurateurs and of course the consumers and other bulk purchasers from around the world.
The 4th 'Food and Agro Bangladesh International expo 2019' is being supported by broadcast partner Independent TV along with media partners The Daily Star and Samakal, radio partner Radio Today 89.6, magazine partners Fintech, Business Times and Swadkahon, media monitoring partner Ryans Archive, hospitality partner At Earth BD, creative partner Market Edge and IT partner AamarTech. The Expos will be open from 10.30 AM to 8.30 PM on event days for all visitors.
For more information please call 01847214374 or 01847258741.